ABOUT VALERIE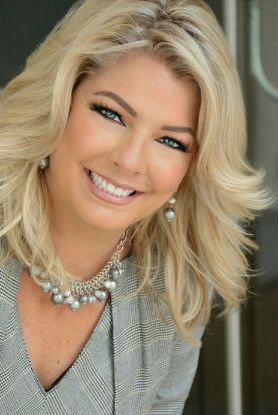 Valerie Gil is committed to providing an unprecedented depth of real estate expertise that ensures her clients successfully achieve their personal real estate goals. Licensed and active in Texas, she takes great care in providing in-depth local market knowledge into the Houston real estate markets. As a specialist in the Acquisition and Marketing of Residential, Investment and Distinctive Luxury Properties; Valerie is dedicated to providing her clients with a truly impressive real estate experience and takes every measure to accomplish and make their real estate dreams come true!
Valerie excels at providing market knowledge, valued counsel and marketing applications that produce results. When working with sellers, she implements effective and resourceful marketing strategies that clearly accentuate each property's specific features. Skillfully taking every measure to position the seller's property to stand out in the market place, she designs a beautiful presentation that incorporates professional photography, complementary staging services and extensive visibility in print and on multiple internet sites. Regardless of the time and effort it takes, when working with buyers she works tirelessly to identify key opportunities that meet their lifestyle requirements. She exhibits a relentless commitment to securing just the right property for each buyer. In serving the requirements of her investor's, she takes great care to analyze the investment potential of each property and is highly diligent in researching and providing them with the critical information needed to make thoughtful and balanced decisions.
Valerie's clients enjoy her genuine thoughtfulness and find that her warm and heartfelt care is very present in everything she does on their behalf. She is very astute, ultra organized, tech savvy and extremely attentive and accessible by phone, email and/or text. Her trusted insights and skillfulness extends to every aspect of her service throughout the transaction. She always strives to negotiate the best terms for her clients and when met with a tough challenge, multiple offers or a possible deal breaker; she is very creative, strategic and skillful in working through the issues. Valerie is truly a highly dedicated professional who through her exceptional guidance and expertise delivers the most impressive results!
Contact Valerie to serve you and your personal real estate interests.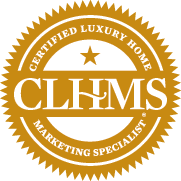 The Certified Luxury Home Marketing Specialist™ (CLHMS) designation assures affluent buyers and sellers that real estate professionals have the knowledge, experience, and unique skills to meet their needs. Members of The Institute who hold the CLHMS designation have documented performance in the TOP 10% of their residential markets and have successfully demonstrated their expertise in the luxury home and estate market.